Social Services Projects & Partners
Homes for Good is able to multiply its impact on the community by working with other human services agencies. We are grateful for the collaboration and commitment shared by our partners:

We work with Shelter Care to provide supported affordable housing for families who are homeless or at risk of homelessness and adults who have a mental illness or a brain injury. Shelter Care can provide Emergency Shelter, Transitional Housing Programs, and Long Term Supported Housing.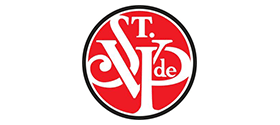 A partner for the Bascom Village development, St. Vincent de Paul provides a wide array of services, including those supporting affordable housing. Options include First Place Family Center, a day shelter for homeless families; the Social Service Center for single adults; Egan Warming Centers for seasonal emergency shelter; and the Overnight Parking Program, a parking program for homeless people living in vehicles.

A partner and the manager for The Oaks at 14th, a supported housing community for people who have been formerly incarcerated and have successfully completed Sponsors' transitional program. Sponsors provides transitional housing and employment opportunities to people who are released from Oregon prisons and jail in Lane County. Since 1973, Sponsors has been the model in evidence-based reentry services. Sponsors employs recognized best practices to help the formerly incarcerated stay out of prison for good.

Housing and domestic violence are tightly connected, and we are grateful to Womenspace for providing emergency crisis intervention to help victims and their children escape the immediate danger of abusive relationships. Womenspace also provides support services – including housing – so women can reclaim their lives and live without violence.

We work with Senior and Disabled Services on programs that help with general housing assistance and helping our residents aging in place. S&DS offers a variety of programs and services tailored to meet the various needs of seniors and persons with disabilities. The agency serves all older and disabled residents of Lane County. Concerning other functions and services, S&DS focuses on persons in economic and social need.

Since 1992 Cornerstone Community Housing has been committed to building quality, affordable housing for people living on limited incomes while offering services that promote opportunities for personal growth and economic independence. Homes for Good partners with Cornerstone to provide a wide range of resident services at our apartment complexes.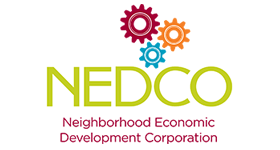 The partnership with NEDCO helps the Homes for Good Family Self Sufficiency program take Homes for Good financial education to the next level and prepares our program participants for the next steps in building a secure financial future. For more than 35 years, NEDCO has been building opportunities in our community. By supporting financial stability and responsible homeownership, providing access to markets for local farmers and food producers, creating unique programs for micro-businesses and fueling the renewed interest in downtown Springfield, NEDCO is helping people build a future with promise.

Homes for Good works with Food For Lane County to help our residents access non-emergency food help and a wide range of other food programs for individuals and families. These programs include emergency food boxes, shelters, meal sites, rehabilitation facilities, nutrition education, gleaning and community gardens. FOOD for Lane County is a private, 501(c)(3) nonprofit food bank founded in 1984 and dedicated to eliminating hunger by creating access to food.