NEWS
Homes for Good is taking precautions at Public Housing Sites, and Multi-Family Sites to prevent the spread of COVID-19.
Download the Notice to Public Housing and Multi-Family Housing Residents
The 1- and 2-bedroom general Affordable Housing waitlist for Market District Commons will open on July 15th. This wait List is managed through Quantum Residential Inc.
Read the Full Communication
Visit MarketDistrictCommons.com to Apply
MORE NEWS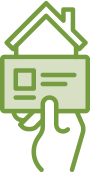 SECTION 8 VOUCHER WAIT LIST
The Section 8 housing choice voucher application for Lane County is closed.
Homes for Good is now serving lottery numbers 1-10 from the 2019 lottery. Applicants with those lottery numbers will be receiving a "Top of the List" letter by mail.
SECTION 8 WAIT LIST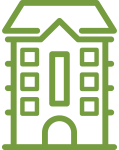 HOUSING WAIT LIST
The 2-bedroom waitlist for PBV units at Sheldon Village is now closed.

The studio waitlist for flat rent units at Legion Cottages is now closed.
HOUSING WAIT LIST