NEWS
Homes for Good is taking precautions at Public Housing Sites, and Multi-Family Sites to prevent the spread of COVID-19.
Download the Notice to Public Housing and Multi-Family Housing Residents
The Homes for Good Open Rental Listing has been updated as of 01-11-2022. Homes for Good creates the Open Rental Listing on a monthly basis as a resource to community members searching for housing options in Lane County.

View Open Rental Listing
Ver lista de alquileres abiertos en Español
MORE NEWS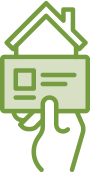 SECTION 8 VOUCHER WAIT LIST
The Section 8 housing choice voucher application for Lane County is closed.
Homes for Good is now serving lottery numbers 1625-1972 from the 2019 lottery. Applicants with those lottery numbers will be receiving a "Top of the List" letter by mail.
SECTION 8 WAIT LIST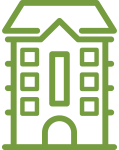 HOUSING WAIT LIST
The Wait List for 3-Bedroom PBV Units at Sarang closed 10/26/21 at 4:00pm
Homes for Good is now accepting referrals from Lane County's Centralized Wait List for PBV units at The Keystone
Pre-applications for Emergency Housing Vouchers (EHV) closed on 7/23/21 at 4pm. HOUSING WAIT LIST