NEWS
The historic government shutdown ended Friday night after Congressional leaders and the White House came to a deal to pass a short-term spending bill that expires on Friday, February 15. The continuing resolution should provide HUD funding for March and April if the federal government shuts down again in three weeks. When any of these information change we will communicate promptly.
MORE NEWS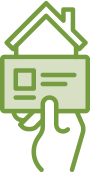 SECTION 8 VOUCHER WAIT LIST
The Section 8 Housing Choice Voucher for Lane County is now closed. As of 6/14/2018 we are working with waitlisted families through lottery number 2100. Click here to lean more about the Section 8 waitlist process.
SECTION 8 WAITLIST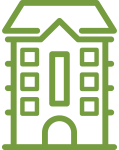 HOUSING WAIT LIST
For open waiting lists at properties managed by Homes for Good, click the button below. Please note that these are for specific housing complexes, not the Section 8 Wait List.
HOUSING WAIT LIST