NEWS
Homes for Good is taking precautions at Public Housing Sites, and Multi-Family Sites to prevent the spread of COVID-19.
Download the Notice to Public Housing and Multi-Family Housing Residents
Starting Tuesday October 20, 2020 Homes for Good will be accepting Project Based Voucher (PBV) wait-list referrals for studio units at The Commons on MLK in Eugene, Oregon through Lane County's Coordinated Entry System.
Download the Simplified Flyer
Download the Full Flyer
Download the FAQs
MORE NEWS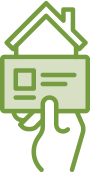 SECTION 8 VOUCHER WAIT LIST
The Section 8 housing choice voucher application for Lane County is closed.
Homes for Good is now serving lottery numbers 21-50 from the 2019 lottery. Applicants with those lottery numbers will be receiving a "Top of the List" letter by mail.
SECTION 8 WAIT LIST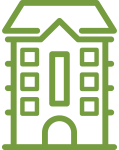 HOUSING WAIT LIST
The three-bedroom Village Oaks Wait List closed at 4pm on December 15th, 2020.
The Laurelwood Homes 1-, 2-, 3-, and 4-bedroom wait lists closed at 4pm on December 30th, 2020.
The Parkview Terrace 1 and 2 bedroom wait lists closed on January 19 at 4pm, 2021.
HOUSING WAIT LIST