NEWS
Homes for Good is taking precautions at Public Housing Sites and Multi-Family Sites to prevent the spread of COVID-19.
Click here to download the Notice to Public Housing and Multi-Family Housing Residents.

NEWS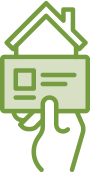 SECTION 8 WAIT LIST
As of today we are working on lottery numbers through 3000 who applied on the 2017 Waitlist. For those that have a lottery number for the 2019 Waitlist, we have not started working on that Waitlist. When we do begin working on your lottery number, you will receive a letter in the mail. Please be sure your mailing address is up to date. You can update your mailing address by calling 541-682-3755 or by e-mailing here. We appreciate your patience.
SECTION 8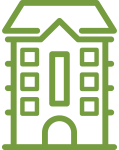 HOUSING WAIT LIST
All Public Housing waitlists are now closed. For other open wait lists at properties managed by Homes for Good, click the button below. Please note that these are for specific housing complexes, not the Section 8 Wait List.
HOUSING WAITLIST