NEWS
(5/13/2019)

Homes for Good Foundation 2019 Scholarship Application is now open through July 15th 2019.

Homes for Good Foundation, once known as HousingPlus, is offering residents of qualifying housing programs the opportunity to apply for two annual scholarships. The scholarship will provide $1,000 per year for two years to two qualifying candidates! For more information, details on eligibility please review the application documents.
MORE NEWS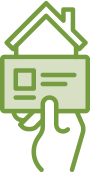 SECTION 8 VOUCHER WAIT LIST
Homes for Good will be accepting Project Based Voucher waitlist pre-applications for 3 bedroom units at Sheldon Village Apartments from Tuesday, June 4th, 2019 at 8am to Tuesday June 18th, 2019 at 4pm. For pre-application details and more information click here.
PROJECT BASED VOUCHER WAITLIST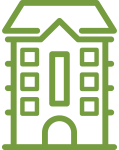 HOUSING WAIT LIST
For open wait lists at properties managed by Homes for Good, click the button below. Please note that these are for specific housing complexes, not the Section 8 Wait List.
HOUSING WAIT LIST