NEWS
Read our last Resident Update Here:
Download the April 2022 Resident Update
The Homes for Good Open Rental Listing has been updated as of 09-07-2023. Homes for Good creates the Open Rental Listing on a monthly basis as a resource to community members searching for housing options in Lane County.

View Open Rental Listing
Ver lista de alquileres abiertos en Español
MORE NEWS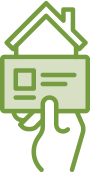 SECTION 8 VOUCHER WAIT LIST
The 2022 Section 8 wait list closed at 4pm on August 9, 2022. All applicants will receive a letter by USPS with a randomly selected number by October 31, 2022.
We are currently serving numbers 59-147 from our 2022 Section 8 Housing Choice Voucher (HCV) waitlist.
SECTION 8 WAIT LIST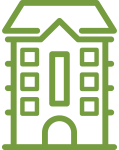 HOUSING WAIT LIST
Waitlist Connect. two weeks, 50 waitlists has now ended thank you to all of our partners and staff. We will provide more infromation on next steps in the next few weeks.
HOUSING WAIT LIST