NEWS
Homes for Good will host their first annual National Night Out celebration on August 7th from 4-7pm in partnership with our residents, participants, staff and community partners. This is a FREE event and will be held in the picnic shelters at Alton Baker Park and will include food, games, music, and information from community agencies such as Eugene Police, NEDCO, Food for Lane County, PeaceHealth Rides, Eugene Ems, Toolbox Project and more! All Homes for Good residents and participants are invited to join for a fun evening to celebrate community connections!
MORE NEWS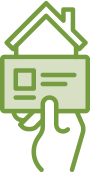 SECTION 8 VOUCHER WAIT LIST
The Section 8 housing choice voucher application for Lane County is closed. As of 6/14/2018 our Section 8 program is working with waitlisted families through lottery number 2100. Learn more about the Section 8 process.
SECTION 8 WAIT LIST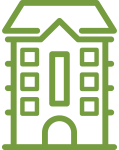 HOUSING WAIT LIST
For open waiting lists at properties managed by Homes for Good, click the button below. Please note that these are for specific housing complexes, not the Section 8 Wait List.
HOUSING WAIT LIST