NEWS
Homes for Good is taking precautions at Public Housing Sites, and Multi-Family Sites to prevent the spread of COVID-19.
Download the Notice to Public Housing and Multi-Family Housing Residents
MORE NEWS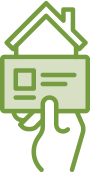 SECTION 8 VOUCHER WAIT LIST
The Section 8 housing choice voucher application for Lane County is closed.
Homes for Good is now serving lottery numbers 1-10 from the 2019 lottery. Applicants with those lottery numbers will be receiving a "Top of the List" letter by mail.
SECTION 8 WAIT LIST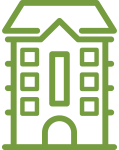 HOUSING WAIT LIST
All housing waitlists are currently closed. Please click the button below for more information about housing waitlists.
HOUSING WAIT LIST