NEWS
Please note that our offices remain open keeping their regular schedule during the government shutdown.The federal government shutdown started in late December 2018 and the U.S. Department of Housing and Urban Development (HUD) is one of the affected agencies. At this time the government shut down has not impacted Homes for Good federal housing programs, if this situation changes we will communicate promptly issuing statements and information to the community about the impact of the shutdown.
MORE NEWS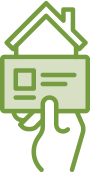 SECTION 8 VOUCHER WAIT LIST
The Section 8 Housing Choice Voucher for Lane County is now closed. As of 6/14/2018 we are working with waitlisted families through lottery number 2100. Click here to lean more about the Section 8 waitlist process.
SECTION 8 WAITLIST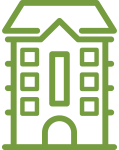 HOUSING WAIT LIST
For open waiting lists at properties managed by Homes for Good, click the button below. Please note that these are for specific housing complexes, not the Section 8 Wait List.
HOUSING WAIT LIST