NEWS
Homes for Good is looking to engage with Residents through requesting feedback on our Startegic Equity Plan!
Download the April 2022 Resident Update
The Homes for Good Open Rental Listing has been updated as of 07-12-2022. Homes for Good creates the Open Rental Listing on a monthly basis as a resource to community members searching for housing options in Lane County.

View Open Rental Listing
Ver lista de alquileres abiertos en Español
MORE NEWS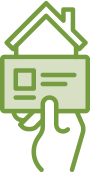 SECTION 8 VOUCHER WAIT LIST
The Section 8 housing choice voucher application for Lane County is closed.
Homes for Good is now serving lottery numbers 1625-1972 from the 2019 lottery. Applicants with those lottery numbers will be receiving a "Top of the List" letter by mail.
SECTION 8 WAIT LIST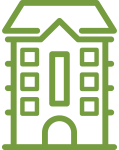 HOUSING WAIT LIST
"Waitlist Connect" is happening over the next two weeks, starting at 9 AM PST on July 26, 2022, and closing at 4 PM PST on August 9, 2022. It includes the Housing Choice Voucher program waiting list (also known as the Section 8), as well as the Project Based Voucher program, Public Housing, Multifamily Housing, and Affordable Housing waiting lists.To access the waitlists applications please go to https://www.waitlistcheck.com/OR649 Download Waitlist Connect Guide HOUSING WAIT LIST