NEWS
The Homes for Good Open Rental Listing has been updated as of 11-25-2019. Homes for Good creates the Open Rental Listing on a monthly basis as a resource to community members searching for housing options in Lane County.
Click here to view the current Open Rental Listing.
NEWS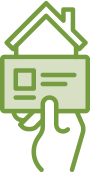 SECTION 8 WAIT LIST
The Section 8 wait list closed at 4pm on November 19th and we are no longer accepting applications. If you applied to the Section 8 waitlist you will be receiving a letter by December 15th 2019, if you were selected through the lottery process the letter will also inform you of your lottery number. We appreciate your patience. As of August 1st, 2019 we are working with 2017 waitlisted families through lottery number 3000.
SECTION 8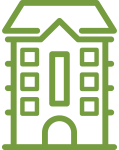 HOUSING WAIT LIST
The waitlist for income-based 2-bedroom apartments at Fourteen Pines is now open until Thursday, December 19th at 4:00 PM. Click here for an application.
For other open wait lists at properties managed by Homes for Good, click the button below. Please note that these are for specific housing complexes, not the Section 8 Wait List.
HOUSING WAITLIST