NEWS
INCLEMENT WEATHER ADVISORY: Homes for Good will be open during our regularly scheduled business hours on Thursday, March 7th. Be advised that the agency may close due to inclement weather such as snow or freezing rain. Our website will be updated frequently, so check back periodically for updates.
MORE NEWS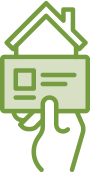 SECTION 8 VOUCHER WAIT LIST
The Section 8 Housing Choice Voucher for Lane County is now closed. As of 6/14/2018 we are working with waitlisted families through lottery number 2100. Click here to lean more about the Section 8 waitlist process.
SECTION 8 WAITLIST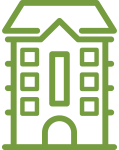 HOUSING WAIT LIST
For open waiting lists at properties managed by Homes for Good, click the button below. Please note that these are for specific housing complexes, not the Section 8 Wait List.
HOUSING WAIT LIST