NEWS
Homes for Good creates the Open Rental Listing on a monthly basis as a resource to community members searching for housing options in Lane County.

View Open Rental Listing
Ver lista de alquileres abiertos en Español
MORE NEWS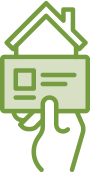 SECTION 8 VOUCHER WAIT LIST
The 2022 Section 8 wait list closed at 4pm on August 9, 2022. All applicants will receive a letter by USPS with a randomly selected number by October 31, 2022.
We are currently serving numbers 59-147 from our 2022 Section 8 Housing Choice Voucher (HCV) waitlist.
SECTION 8 WAIT LIST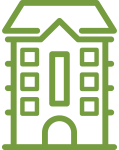 HOUSING WAIT LIST
We currently do not have any upcoming waitlist openings.

Check our Waitlist page below for waitlist openings, and which numbers we are currently serving.
HOUSING WAIT LIST