Bridges on Broadway
50 Units of transitional housing for Wildfire Survivors from the Holiday Farm Fire, located in Eugene Oregon.
Located at 599 East Broadway in Eugene OR, Bridges on Broadway is a Hotel being operated by Homes for Good Housing Agency to provide 50 rooms that temporarily lodge individuals and families that lost their homes to the devastating Holiday Farm Fire in 2020.
The former Hotel was purchased by Lane County with a grant from Oregon Community Foundation. Once the hotel is no longer used to lodge people and families displaced by the wildfires, Homes for Good plans to convert the Hotel into Permanent Supportive Housing (PSH) units that would house individuals struggling with homelessness.
Downloads and Resources
Current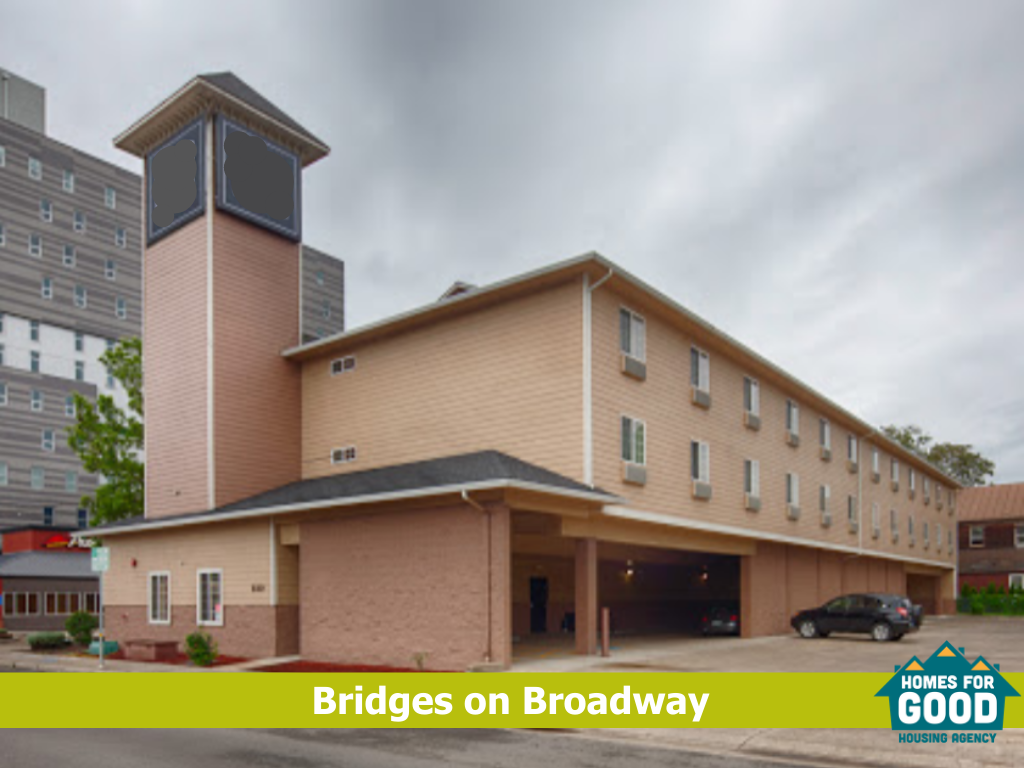 Rendering of Remodel