Bridges on Broadway
50 Units of transitional housing for Wildfire Survivors from the Holiday Farm Fire, located in Eugene Oregon.
Located at 599 East Broadway in Eugene OR, Bridges on Broadway is the evolution of the Lane County's Project Turnkey,which had provided temporary housing for people that lost their homes to recent wildfires. Homes for Good Housing Agencyand Lane County will convert the former 50-room Red Lion Hotel into a 57-unit Permanent Supportive Housing (PSH)apartment community serving people experiencing chronic homelessness. Homes for Good will provide Project BasedVouchers and Lane County will refer vulnerable people experiencing homelessness from the Coordinated Entry waitlist toBridges on Broadway. Based on Homes for Good's experience operating the temporary shelter at this facility, the team willcontinue to operate Bridges on Broadway once it is converted to PSH, providing both property management and supportiveservices.
The former Hotel was purchased by Lane County with a grant from Oregon Community Foundation. The project was awarded PSH funding from OHCS in Summer 2023, with the anticipated construction start of Spring 2024.
Downloads and Resources
Current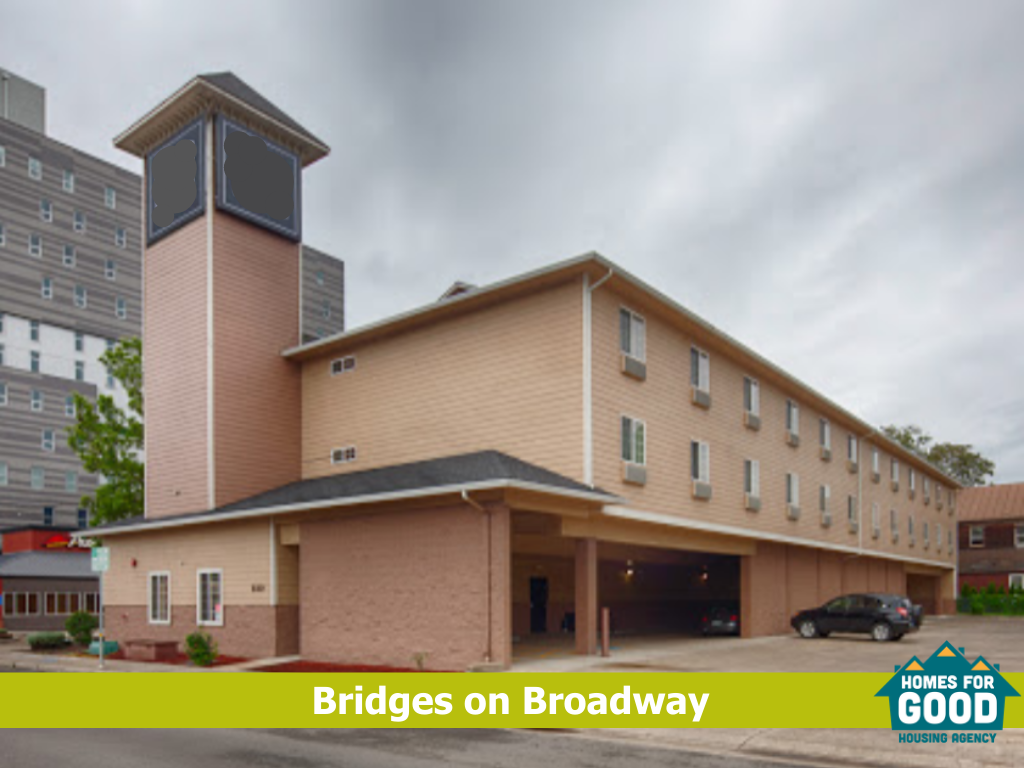 Rendering of Remodel