Board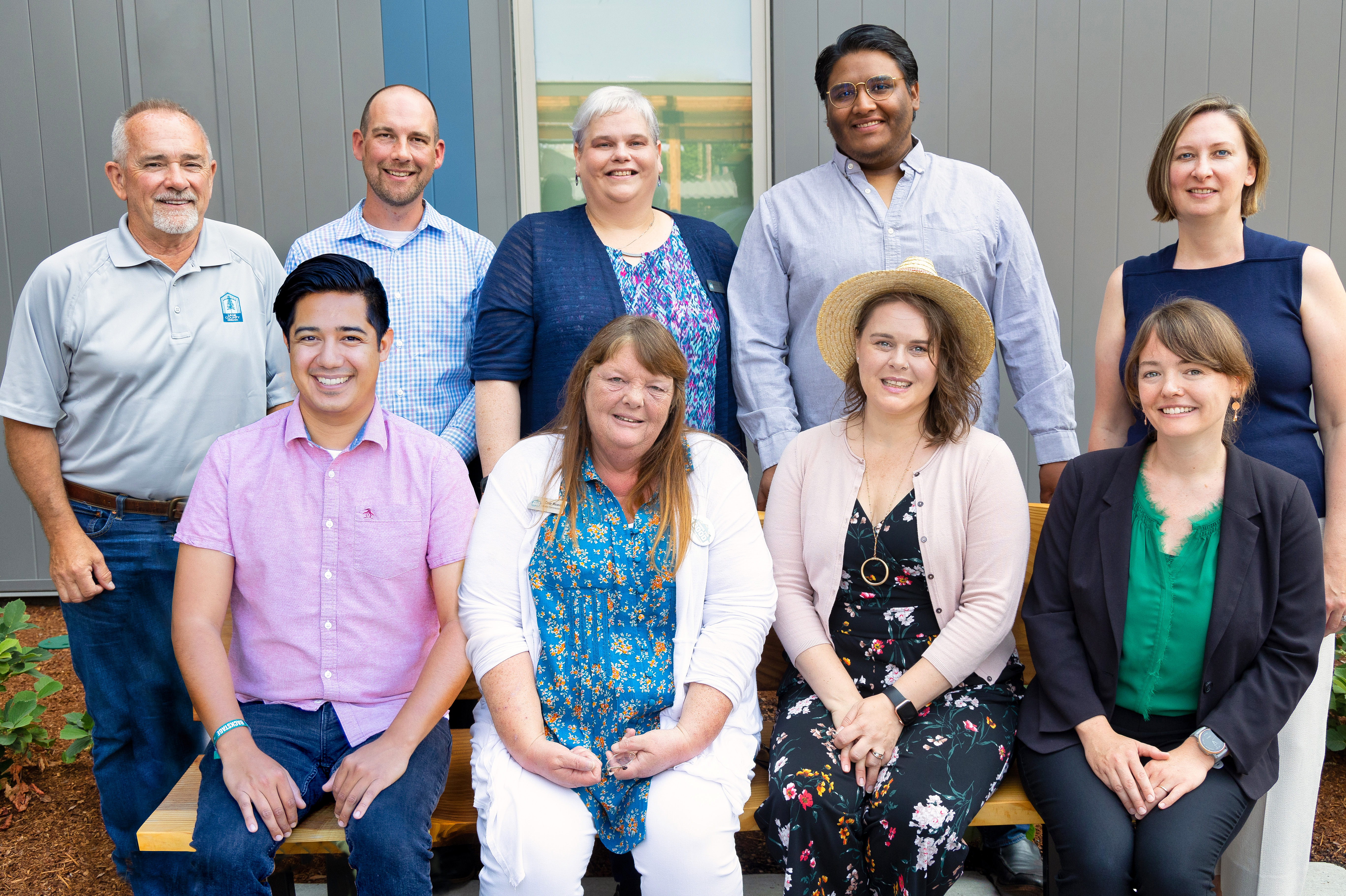 A nine-member Board of Commissioners provides oversight and high-level direction to Homes for Good. Two seats are held by elected Lane County Commissioners and two are held by residents who have been appointed to the Board. Board meetings are open to the public, and agendas are published in advance of the meetings.
Current Board of Commissioners Info
When
The Homes for Good Board meets monthly, typically on the 4th Wednesday of the month. In 2023, the meeting times have been extended to last from 1:30-4:00pm.
Please see the dates listed below for the 2023 meeting dates:
| | |
| --- | --- |
| January: | 01/25/23 |
| February: | 02/22/23 |
| March: | 03/29/23 |
| April: | 04/26/23 |
| May: | 05/31/23 |
| June: | 06/28/23 |
| July: | 07/26/23 |
| August: | 08/30/23 |
| September: | 09/27/23 |
| October: | 10/25/23 |
| November: | No Meeting |
| December: | 12/20/23 |
Where
Board meetings are now being held in a hybrid format. Meeting Zoom links can be found on the published agendas. The physcial meeting will be located at the Homes for Good Service Center at 100 W 13th Ave, Eugene OR 97401.
Why
All decisions by the board must be taken in a publicly noticed meeting and in a session that is open to the public. Additional information about public meetings can be found in the Attorney General's Public Records and Meetings Manual (2014) and can be viewed online here. The By-laws for the Homes for Good Board Of Commissioners meetings can be found here.
What
You can access the 2017-2020 meeting agendas, minutes and board orders here. Previous years are posted on the Lane County website. Homes for Good board meetings are subject to Oregon's Public Records Law, if you would like to request a document that is subject to a Public Records Request, please fill out a request here.
Char Reavis
Board Chair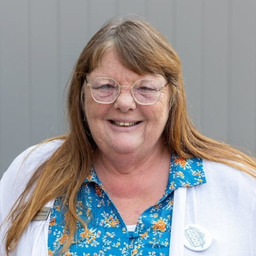 Char Reavis is the current Chair of the Homes for Good Board of Commissioners. She has served on the board for over 14 years and also serves on the Resident Advisory Board of Homed for Good. Char also serves as a board member on the Lane Community Health Council, Chair to the Residents Organizing for Change Steering Committee, Co-Chair on the Community Advisory Committee, and serves on the NAHRO Commissioners Committee. Char is a passionate advocate for Housing for all, she believes that Housing is a human right, and that housing should be a top priority because having a healthy safe affordable home is where it all starts, people begin to thrive and grow. What Does Home mean to Char? It means happiness in my heart. It means I'm not homeless because I have a home affordable to me. It means My Home, My solitude, My Peace.
Email Char
Michelle Thurston
Commissioner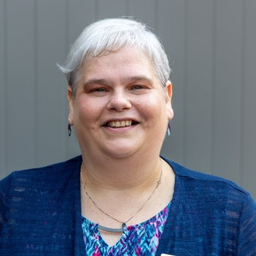 Michelle Thurston is a passionate leader and advocate with lived experience as a Homes for Good participant from Cottage Grove. Her passion and advocacy focuses housing, homelessness, food stability and medical access, with a focus on seniors, disabled, diversity, equity, inclusion, and racial justice. She serves on numerous boards, councils, and committees, where she uses her voice, experience, and training to communicate the needs and wants of the community. It is her belief that those with lived experience and who are directly impacted are essential to understanding and creating lasting change and solutions, and that they must have a "real" seat at every table and be a part of the conversation and action. When she is not advocating, she is an avid photographer and love spending time with her family, spoiling her cat, Fiona, and just living life! What does home mean to Michelle? Home is a safe place where love is shared, friends are welcome. Where memories are made and a space I can grow and thrive. 
Email Michelle
Heather Buch
Board of Commissioner Vice Chair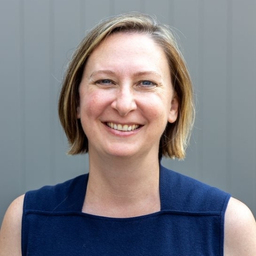 Heather Buch is a mother, military spouse, community housing advocate and Lane County Commissioner for District 5. Heather was born and raised in Lane County and has spent her professional career running a small business to help people access and afford housing in Lane County. Heather pursued this career path because, as the daughter of a single, working mother growing up in Veneta, she learned firsthand the effects of unstable housing. Heather also spent several years working as the Special Projects Director for St. Vincent de Paul Society of Lane County, Inc, Lane County's largest nonprofit human services organization, where she helped the agency work towards community-driven goals. She worked on many unique, innovative community-based projects and took a lead role in the nonprofit's acquisition and rehabilitation of aging mobile home parks – a new approach and solution to the need for more affordable housing that the state and local governments are working to replicate throughout Oregon. What does home mean to Heather? As a child, home was always a symbol of security and stability even though I couldn't articulate it at the time. When the world seemed unknown and unpredictable this was, and still is, very important to me. Children often have little voice in the housing they are provided and deserve to feel safe and secure at all times.
Email Heather
Justin Sandoval
Commissioner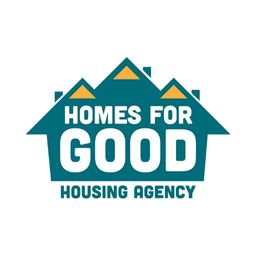 Justin Sandoval is the Community Outreach Manager at Cascadia Mobility, the nonprofit operator of PeaceHealth Rides, the City of Eugene's bike share program. Born and raised in Eugene, Oregon by proud immigrant parents, he has followed the same footsteps as his parents in serving his community. Justin graduated from the University of Oregon in 2018 with a graduate degree in public administration and nonprofit management. For the last 15 years, he has worked with nonprofits and government agencies in areas of food injustice, mental health, and transportation equity.  In his role at Homes for Good, he is interested in the intersectionality of transportation mobility and affordable housing, and how that plays a factor in creating sustainable and livable cities. Justin likes to spend his free time exploring Oregon's natural beauties with friends and loved ones either by biking, hiking, stand-up paddle boarding, or camping.  What does home mean to Justin? Home are all the spaces where the warmth of family and loved ones and peaceful refuge exists. The more we create it for others, the bigger home gets. 
Pat Farr
Commissioner
Email Pat
Kirk Strohman
Commissioner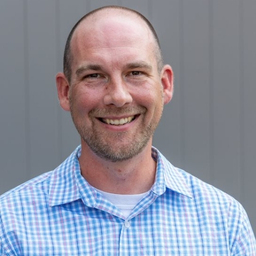 Kirk Strohman Jr. is a husband and father of three incredible children (plus 2 dogs, 2 cats, 6 goats, 4 chickens, and one box turtle).  He is an attorney and shareholder at Strohman Ford, LLC in Eugene, Oregon. His practice focuses on helping families with estate planning and guiding families through estate administration. He was raised in Cincinnati, Ohio, received his undergraduate degree from Ohio State in history and political science, and then spent 2 years providing support to the National Security Council at the White House. He then received his law degree from the University of Oregon where he and his wife started our family in Eugene.  Most of his free time is spent coaching youth sports and adventuring with his family. What does home mean to Kirk? Home is my center.  It is the cornerstone of providing love and security for my family, a place a gathering and friendship, and my main source of respite.  Without home, I could only wander.
Chloe Tirabasso
Commissioner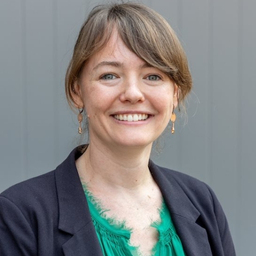 Chloe Tirabasso is a commercial lender with Summit Bank, a Eugene-based community bank, where she partners with Lane County businesses and non-profits to achieve their financial goals and further their missions. She holds an MBA with a concentration in Finance and Securities Analysis from the University of Oregon and a BA in Philosophy from Whitman College. Prior to her career in banking, Chloe spent 10 years in the nonprofit education and healthcare sectors and co-founded the UO Impact Investing Fund while a student at the UO. She is passionate about community finance and serves as Co-Chair of the Eugene Area Chamber of Commerce Women Business Leaders Committee, Board Treasurer of Springfield Young Readers, and is a member of the Oregon Bankers Association BIPOC Task Force. In her free time, Chloe can be found playing with her husband and twin one-year-olds at the coast or in the mountains. What does home mean to Chloe? Home to me is a stable place where my family and I feel safe, loved, nurtured, and happy. A loving, safe home is my foundation for joy, growth, and thriving.
Larissa Ennis
Commissioner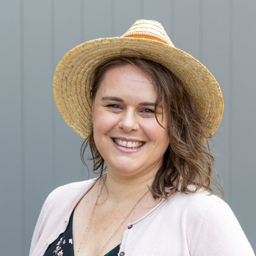 Larissa Ennis is a 20-year resident of Eugene who believes that housing is a human right. Having experienced homelessness and housing instability throughout her childhood, she is devoted to helping find solutions to houselessness that recognize the inherent dignity of all people regardless of their current circumstances. Larissa is currently the director of community relations and sponsorships for University of Oregon, and serves on the Eugene Chamber's Business Leader's Task Force on Homelessness. A first-generation college graduate, Larissa earned a Bachelor's degree in English from Washington State University, and a Master's and PhD in English/Film Studies from University of Oregon. In her free time, Larissa is president of the board of Oregon Mozart Players, and enjoys karaoke, gardening, and watching sci-fi movies and tv series with her spouse and their three lazy dogs. What does home mean to Larissa? Home is sanctuary: a safe space to be my whole self. At home I am cared for, finding respite from the challenges of the outside world. Home is stability, strength, and peace, the foundation of wellness.
Joel Iboa
Commissioner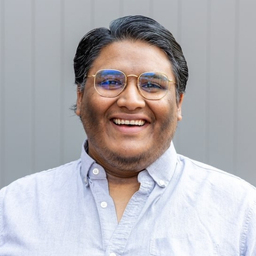 Want to receive email notifications about Board Meetings?

To receive a monthly email notification about our Board of Commissioner's Meetings, including a link to the monthly board packet and agenda, click the link in the footer, and select "Public Meetings and Board Materials."

undefined